Consensus Team @ DreamForce 2014:
Consensus sent a contingent of some of our most high powered executives and sales guys to participate in Dreamforce, the mega trade show sponsored by Salesforce and held in San Francisco October 13-16, 2014. The show featured some big names in business, sales, marketing and technology, including Marc Benioff, Tony Prophet, Tony Robbins, Bruno Mars (okay not just business and sales…but music too).
Here is a graphically-enhanced set of the highlights from the trade show.
---
The Consensus contingent attending the Dreamforce trade show included Matt Behrend (VP of Sales), Craig Wendel (Account Executive), Dan Walker (Account Executive), Scott Rafferty (Chief Business Development Officer), and Garin Hess (CEO)
The Consensus team was (almost – c'mon Scott) all smiles on the way to the first day of Dreamforce.
Our #DreamChimp campaign at Dreamforce made celebrities out of these sock monkeys, who carried around post cards explaining how Dreamforce attendees could win Consensus swag. Our little DreamChimp helpers seemed to keep getting abducted. Our guess is that conference-goers thought the monkeys would be better prizes than t-shirts.
This is of our DreamChimp monkeys getting ready for the show. He disappeared on the first day, never to be seen again by the Consensus team.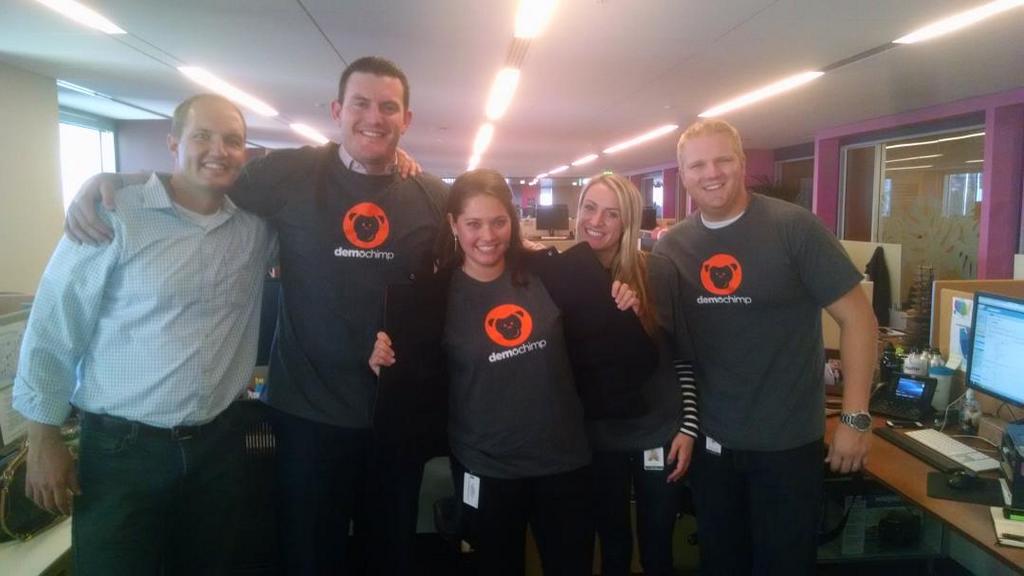 Garin Hess, Consensus CEO, took some time at the Dreamforce trade show to dress up some Salesforce reps in Consensus promotional t-shirts and get a quick camera shot.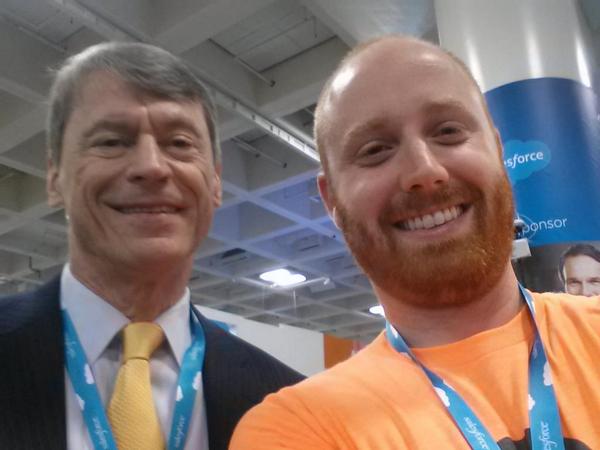 Matt Behrend, Consensus VP of Sales, had the opportunity at the Dreamforce trade show to meet up with sales guru Gerhard Gschwandtner, host of Sales 2.0 Conference.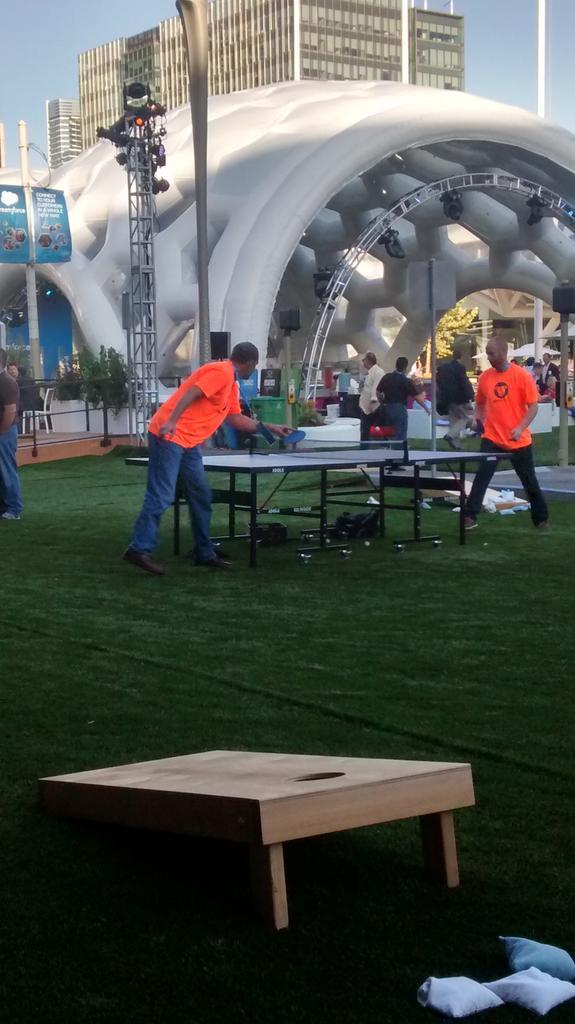 It wasn't exactly all business at the Dreamforce show. Garin Hess (Consensus CEO) and Matt Behrend (Consensus VP of Sales) took some time out for a game of ping pong.
"Who won?," you might ask. Based upon our ongoing company ladder, we'd have to guess that Matt took home the Dreamforce Consensus table tennis championship prize.
The Consensus team had a great time at Dreamforce networking with other business and sales professionals and industry thought leaders. We look forward to being back next year.