American Fork, June 10, 2015 – Consensus, the leading provider of buying consensus enabled by its intelligent demo automation services, today announced that it has been selected as the winner of a Red Herring Top 100 North America award for 2015, a prestigious list honoring the year's most promising private technology companies. Consensus was selected from approximately 1,200 startups and 150 finalists who presented at the 2015 Red Herring Top 100 North America Event], held June 1-3, 2015, in San Diego, Calif.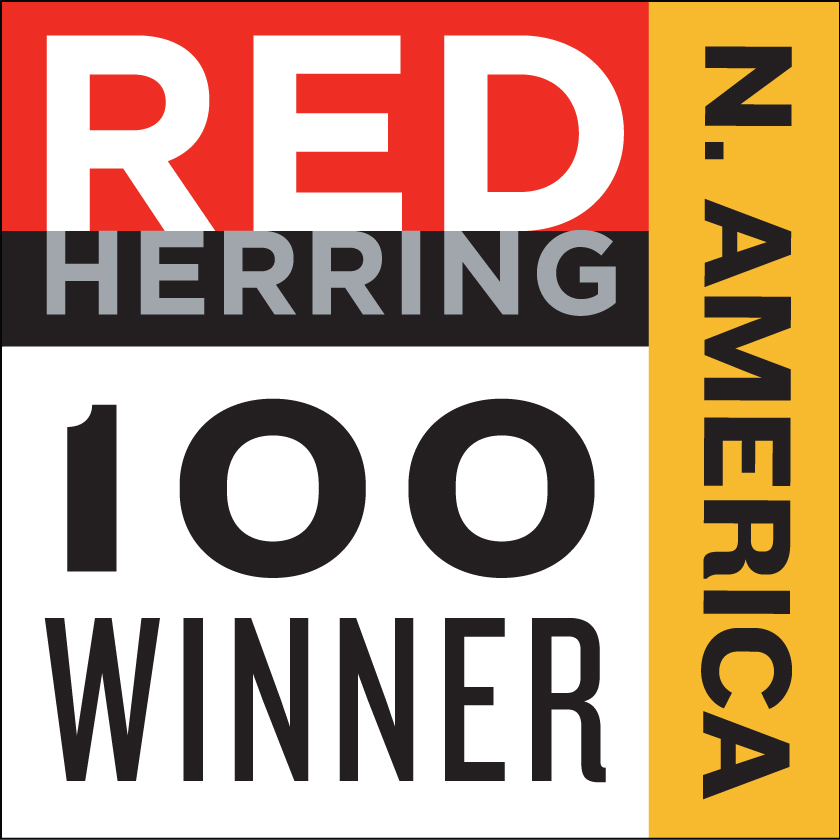 "Being named to the Red Herring 100 further validates the importance of the B2B sales problem Consensus uniquely solves—how to accelerate sales by building buying consensus," said Garin Hess, co-founder and CEO, Consensus. "Studies show that most B2B purchasing decisions involve 5.4 people, but most traditional sales acceleration and marketing automation solutions reach just one contact and don't solve buying group conflict. Consensus picks up where other sales acceleration solutions end. Delivering an automated personalized demo to the initial point of contact allows them to share it with the other members of their buying group. So all of the stakeholders can learn about a product in customized, scalable way—and all at the same time. This helps to drive consensus for buyers around the type of problem they want to solve and it helps them identify potential solutions so they can make fast, confident purchasing decisions."
Red Herring recognized Consensus for its consistent growth, strong market position and potential, and its award-winning intelligent demo automation application. Consensus automatically creates a personalized demo for each prospect based on their unique buying criteria and then tracks their engagement with it. Personalization helps each prospect learn about a product's benefits in the most relevant way, and then feeds their demo analytics to a salesperson, giving unprecedented visibility into each prospect's individual buying criteria, thus making sales conversations more productive. Since its launch in February 2014, Consensus has helped hundreds of sales and marketing teams increase close rates by up to 44 percent and reduce sales cycles by as much as 68 percent.
About the Red Herring Top 100 Awards for 2015
Red Herring Top 100 North America enlists outstanding entrepreneurs and promising companies. It selects the award winners from approximately 1,200 privately financed companies each year in the US and Canada. Since 1996, Red Herring has kept tabs on these up-and-comers. Red Herring editors were among the first to recognize that companies such as Facebook, Twitter, Google, Yahoo, Skype, Salesforce.com, YouTube, Palo Alto Networks and eBay would change the way we live and work.
"In 2015, selecting the top achievers was by no means a small feat," said Alex Vieux, publisher and CEO of Red Herring. "In fact, we had the toughest time in years because so many entrepreneurs had crossed significant milestones so early. But after much thought, rigorous contemplation and discussion, we narrowed our list down from hundreds of candidates from across North America to the North America winners. We believe Consensus embodies the vision, drive and innovation that define a successful entrepreneurial venture. Consensus should be proud of its accomplishment, as the competition was very strong."
Red Herring's editorial staff evaluated companies on both quantitative and qualitative criteria, such as financial performance, technological innovation and intellectual property, DNA of the founders, business model, customer footprint and addressable market.
About Consensus
Consensus is Software as a Service (SaaS) that intelligently creates and automates product demos to drive buying consensus and accelerate B2B sales. Our Consensus™ buying acceleration platform personalizes video and documents to each stakeholder so the entire buying group can achieve consensus and make a fast, confident purchase decision. Our Demolytics™ dashboard helps you discover and engage the entire buying group by gathering demo analytics and tracking who's involved, what parts of your story are important to them, and who they shared your demo with. Clients have cut their sales cycles by 68% and jumped close rates by 44%.